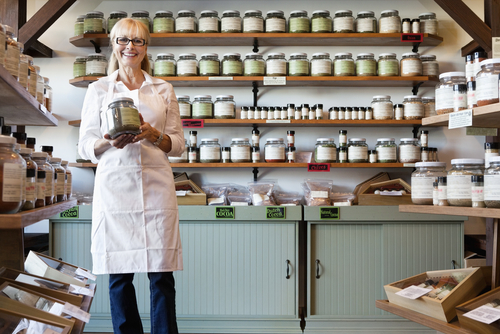 How Do I Sign Up For Medical Insurance If I Own A Business?
Many business owners are nervous about the prospect of trying to find affordable medical insurance — for good reason.
In 2018, medical care premiums for businesses jumped 6.5% — which means that many employers are struggling to reduce their costs by picking more affordable plans or reducing the rate of utilization. In order to minimize your expenses and get the coverage that you need, however, you need to understand both how the medical care system works and your options.
Here are the answers to some of the most important questions you may have:
Q: Do I have to offer medical insurance to my employees?
A: If you have 50 full-time employees or more, you are legally required to offer them affordable medical insurance within 90 days of their employment start date. You must also show proof to the IRS, per the Affordable Care Act. If you don't, you'll be assessed a significant penalty.
Q: What is the best medical insurance plan I can offer?
A: There is no one answer to this question. Insurance plans vary widely by state or region, and there are thousands of plans out there. There are, however, basically four different ways to find a good medical insurance plan that fits your needs:
1.   Use a Professional Employer Organization (PEO)
PEOs can make it far easier for smaller employers to offer their employees access to medical coverage at an affordable rate. PEOs contractually become co-employers, which allows them to pool the employees of multiple companies together to get better bargaining power (and better rates) from the insurers. One drawback is that you usually have to agree to let them handle your other human resource and payroll tasks as part of a bundled deal. Another issue is that you surrender control over your medical plan choices. If the PEO decides to change plans, there isn't much you can do but go with them or start over.
2.   Go through the SHOP Marketplace
The Small Business Health Options Program Marketplace is only available through the federal government to businesses with 50 or fewer full-time employees. It offers a Health Care Tax Credit up to 50% of premium costs to qualified businesses.
3.   Use a health insurance broker
These agents are able to provide you with an overview of all the medical insurance plans available in your area. You may have to pay a commission for your broker's services. In return, however, you can get face-to-face assistance with enrollment.
4.   Go through direct purchase
You might be able to save a little money by purchasing a plan directly from the insurance company. However, this is very labor intensive and not every insurer offers direct sale. Plus, you would be responsible for all of the enrollment paperwork, billings, and other filings.
Q: What are the keys that should guide my decision?
A: While making your decision about what plan to purchase, ask yourself what "must-have" benefits you need a plan to cover. That will help you narrow down your choices significantly. Then consider the costs in terms of premiums, deductibles, and co-pays for office visits and prescription drugs.
Remember, it costs nothing to explore your options and look at quotes from multiple medical insurance providers. A mistake when choosing one, however, can cost you plenty.