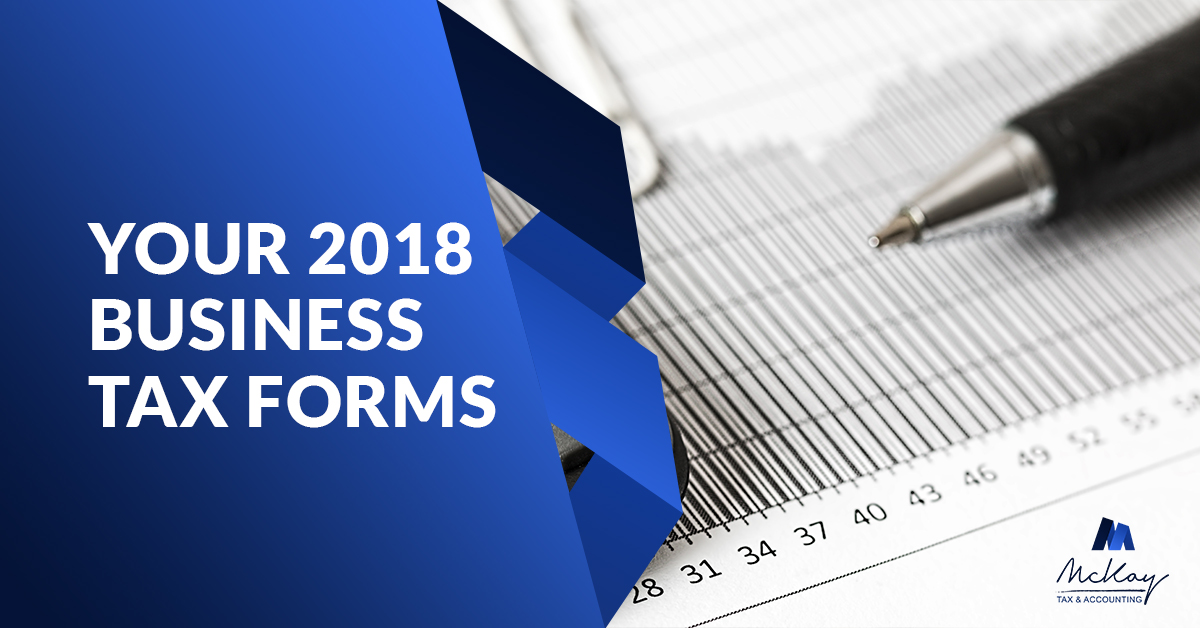 Your 2018 Business Tax Forms
Hi Business Clients!
I've pieced together all of the forms and calculators you should need to be ready for filing your 2018 business taxes.

The attached Corporate and LLC guidelines and other various forms are to help keep your corporation valid with the state and the federal government in addition to tax planning.   If you do not have a corporate book (Corporation) we can tell you where to obtain one.


Note: We are not attorneys, and in no way have represented ourselves as such. We do not express any form of legal advice and have given only current published information. For all legal questions and concerns contact an attorney of your choice or we can recommend one. 

Feel free to contact us for matters concerning corporate and employment taxation.

Here are the files we recommend reviewing for the new year, all of which can be found on our website at McKayTax.com under the Tools link:
Here are common Federal forms you may need for the new tax year: